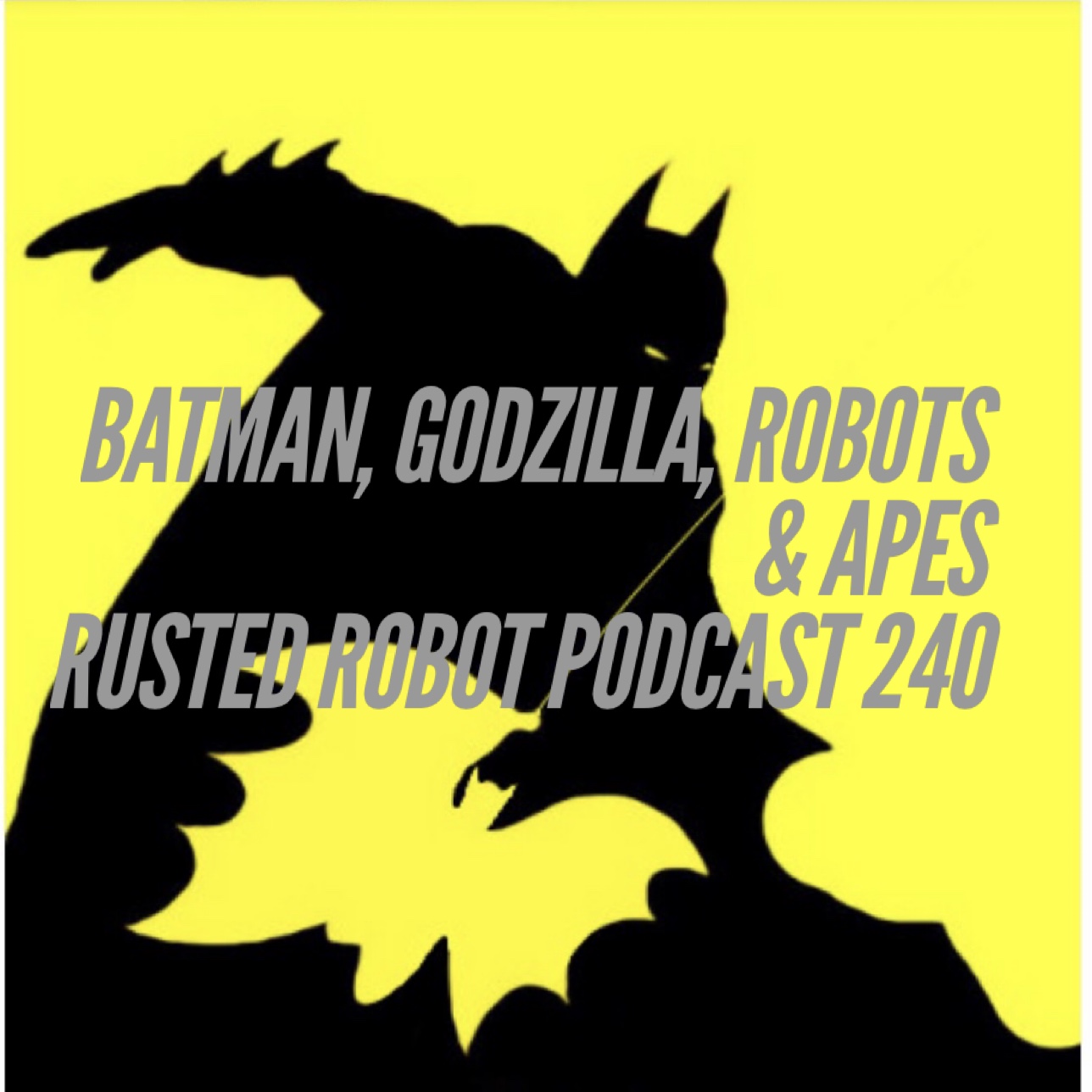 Batman is 80, Godzilla can save us, robots are everywhere, and apes are not monkeys. Podcoin is the new app that pays you to listen to podcasts, and we break the 60,000 download mark!
This week we're talking a lot about Batman. Detective Comics releases issue 1000. Batman turns 80 years old, and to celebrate, Fathom Events is re-releasing the Batman films from the 80s and 90s for one day only. We're also talking about Gotham City and the difference between that and other superhero home towns.
Netflix shows: We have a bit to cover this week as we discuss Umbrella Academy, Big Mouth, Castlevania, and The Dragon Prince. We love cartoons!
We touch briefly on Star Trek Discovery and The Orville, but the big casting news is that Sonequa Martin-Green has been added to the cast of Space Jam 2 as the wife of Lebron James.
Also covered this week is time travel stories, Planet of the Apes and the difference between monkeys and chimpanzees, the Transformers films, and the new TMNT Shredder cheese shredder. Have you checked out the posters that Marvel releases for the Avengers EndGame film? Have you seen the parody memes?
Godzilla King of the Monsters trailer.
Scary Stories to Tell in the Dark trailer.
Dora and the Lost City of Gold trailer.
We wrap up with a chat about Which-a-Way and Choose Your Own Adventure books. Your childhood was not complete without them!
This week's hypothetical question asks you what mythical beast would you choose as your faithful companion. Email your answers to therustedrobot@gmail.com
RIP Shane Rimmer 1929 - 2019
This week's podcast promo: Earth Station One