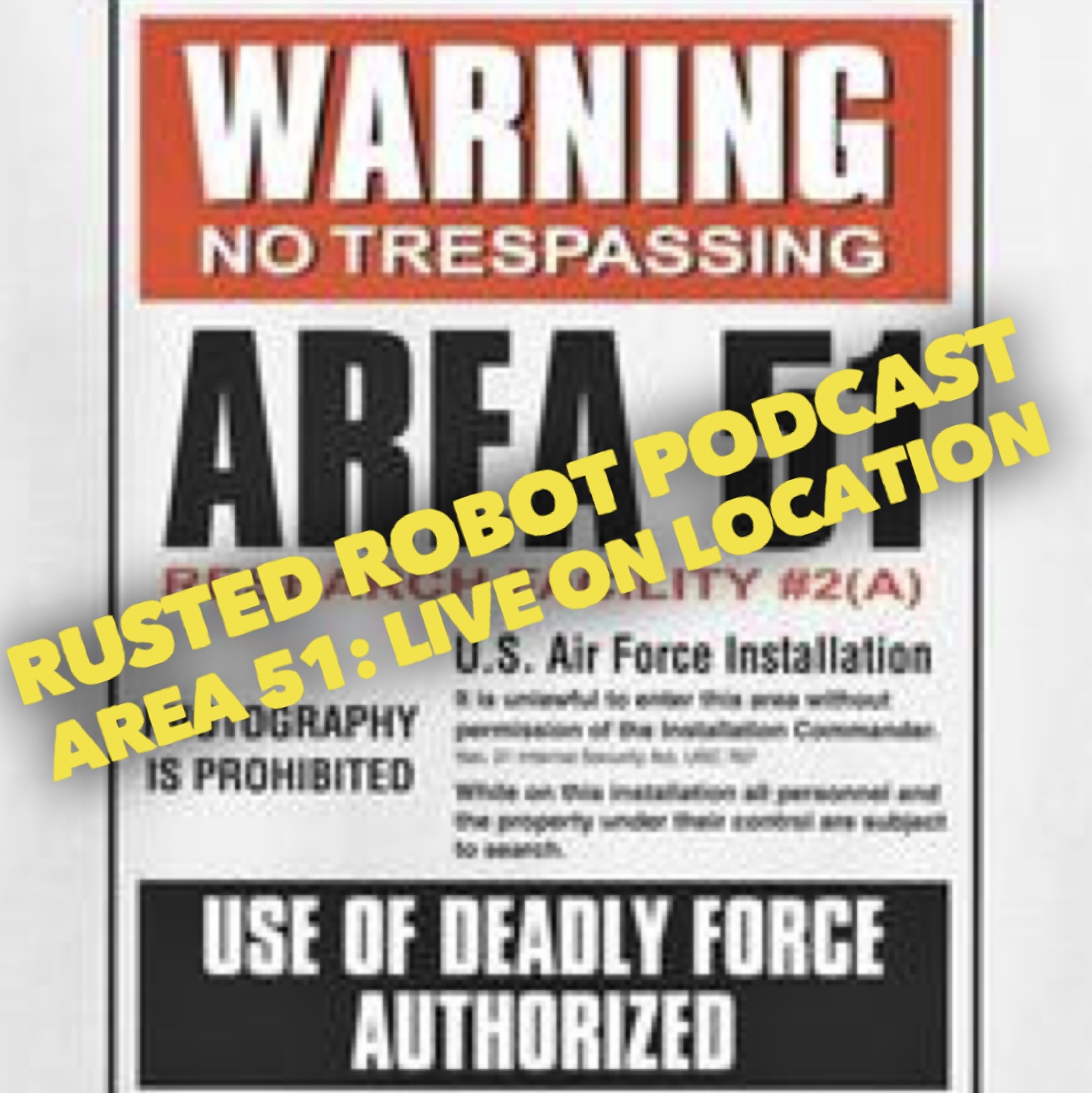 The raid on Area 51 took place this weekend and the Rusted Robot Podcast was live on location to bring you all of the details! We go inside the gates to get you, our loyal listeners, all of the classified information.
Batman Day is September 21st. We have some Batman stories to share with all of you.
Steel City Nerd Con is coming next weekend. Shawn and Robin will be in Sault Ste. Marie, Ontario to take part in the event. Come join them at the Bushplane Heritage Museum.
Rambo Last Blood. Is this Rambo's final mission? Shawn has seen the film and he is not certain that there will be no more Rambo stories. Was it a good film? No. Was it entertaining? Yes.
Star Trek Discovery wins its first Emmy Award. We have those details, and the information regarding its recent wins at the Saturn Awards.
Robert Downey Jr. is coming back to the MCU. He is set to play Tony Stark/Iron Man in the upcoming Black Widow origin film.
Battlestar Galactica is coming back to TV screens. NBC's new streaming service, Peacock, is looking to tell more stories in the BSG universe.
DCTV is coming back. We talk about the crossover event, Batwoman and the end of Arrow.
Star Trek Picard could start filming season 2 as early as March 2020.
Raising Dion trailer. Netflix has a new superhero show coming this fall.
Hell On Wheels was an amazing series on AMC. Shawn has finished watching it and gives his take.
All Elite Wrestling will be debuting a new show in 10 days. Robin is excited.
Aron Eisenberg 1969 - 2019. We play a YouTube tribute from TriAngulum Audio Studios
This week's podcast promo: Geekly Oddcast