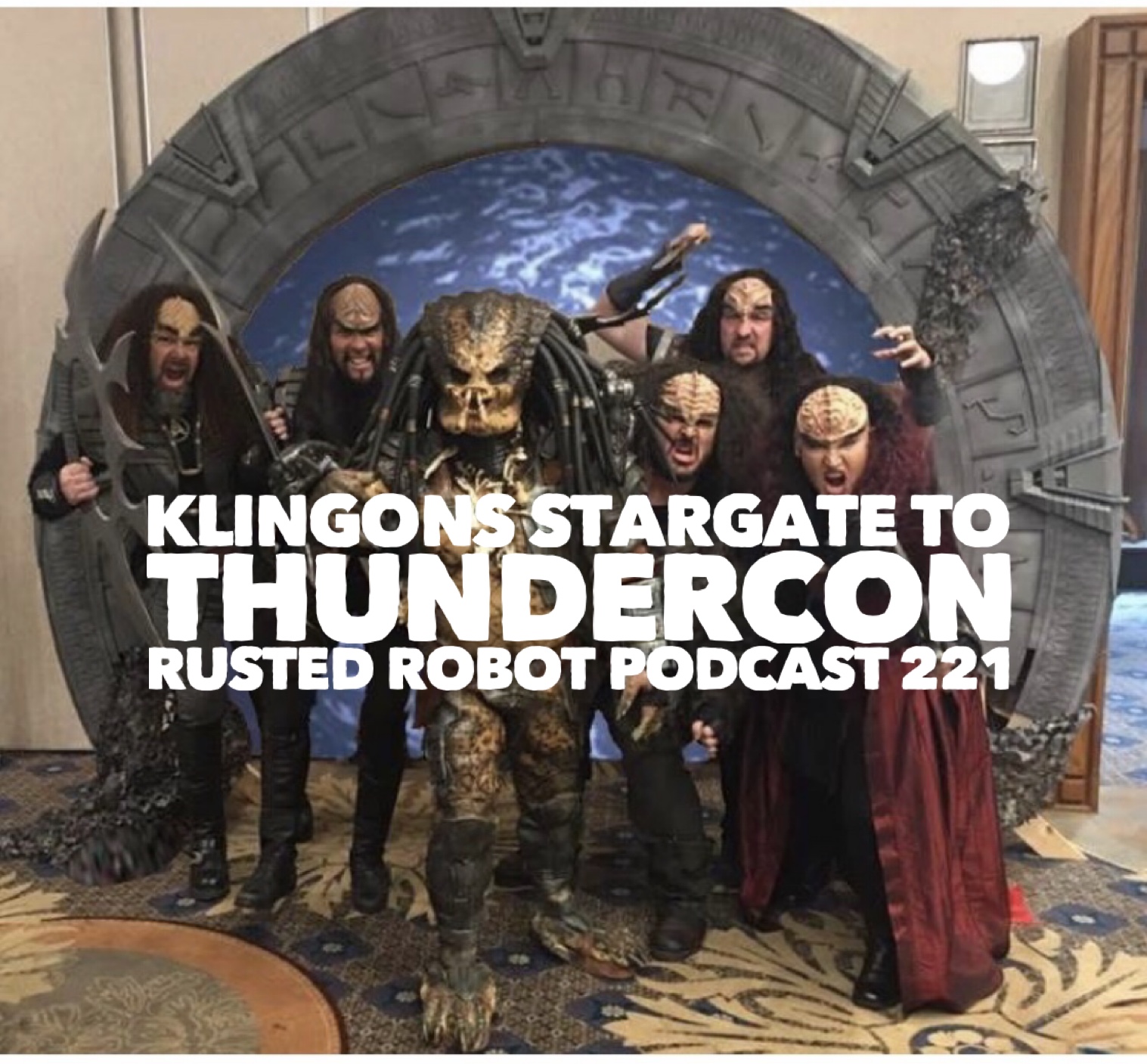 Shawn and the Klingons invade Thundercon!
This week we're talking about the adventures Shawn had while dressed up as a Klingon. He and his companions drove to Thunder Bay for an amazing convention experience. The Klingons hosted an after-party trivia night at the local Sleeping Giant brewery. They met and hung out with the stars of Stargate SG-1 and Stargate Atlantis. They met Dr. Stevil, an amazing Dr. Evil cosplayer. Many drinks were consumed, songs were sung, food was eaten, and Shawn picked up some great art work as well.
Also in this episode, we talk about the Rules of Halloween and proper protocol for both the trick 'r treaters, and for those who give out the candy.
The Northern Ontario Expo hosted a Halloween dance.
Austin Powers 4 might be coming to a theatre in the future, and Mr Feeny from 'Boy Meets World' stops a robbery.
We have the trailer for season 2 of The Orville!
And we ask a hypothetical question: What evil henchmen group would you be a part of? Why that group? What's the biggest benefit of that choice?
This week's podcast promo: Caster Quest