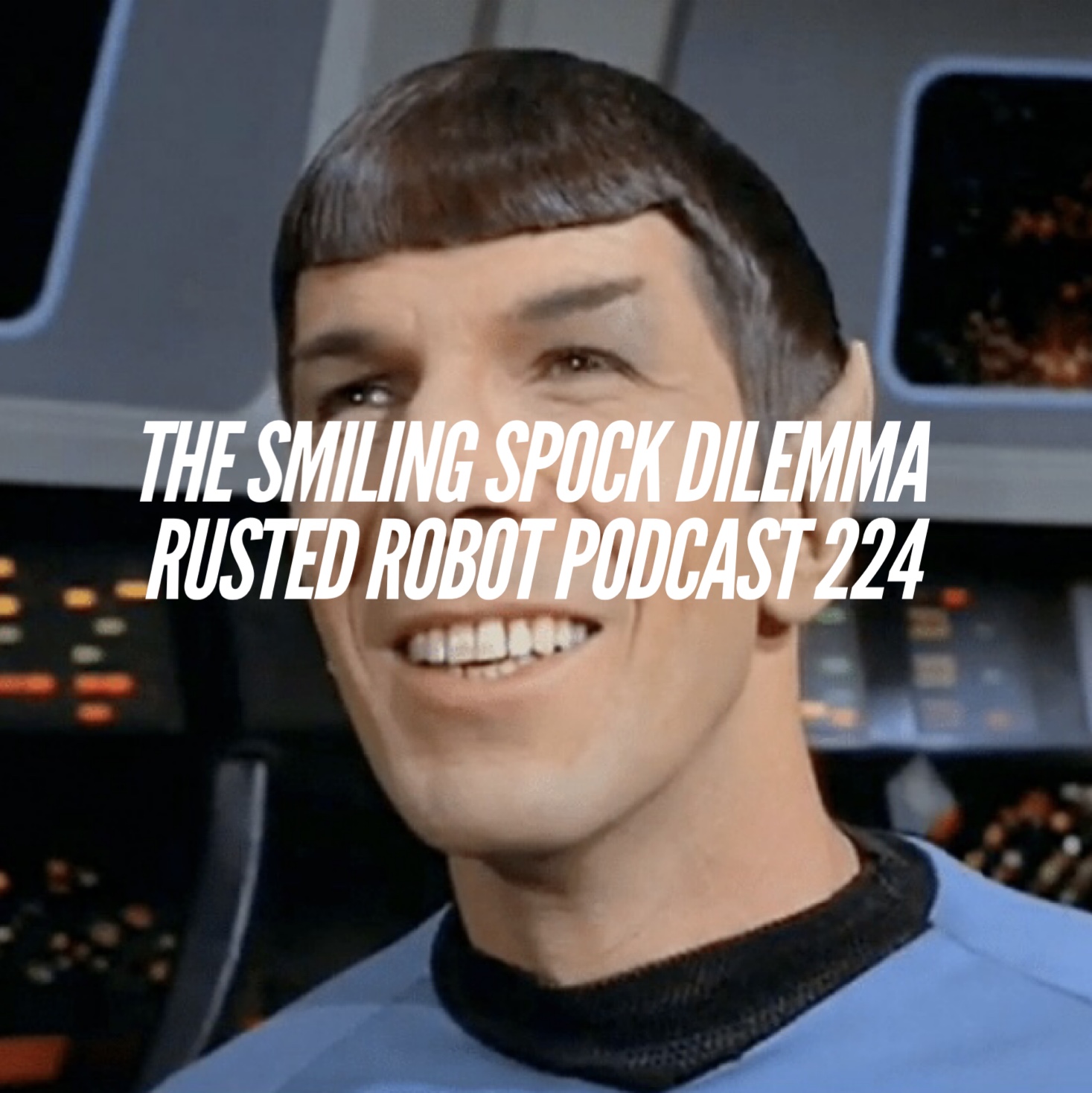 Star Trek, Space Opera, and Superheroes!
We start the episode with a brief discussion of what comes after we die, whether or not we can know of the existence of a creator and an inquiry into atheism versus agnosticism.
Talk of Hallowe'en and school project homework leads to an exciiting look at favourite holidays. And we want to embark on a Rusted Robot world-wide promotional tour.
Star Trek Discovery releases another trailer for season 2 and we see a smiling Spock. We take a look at how seeing Spock show emotion isn't necessarily great for the character. Also discussed are the Vulcan species as a whole and the problem of mono cultures in Star Trek and science fiction.
Artemis Fowl trailer. It's a movie based on an 8 part Young Adult book series. We don't know much about it and the trailer tells us very little.
Science Fiction vs Science Fantasy vs Space Opera.
Nick Nolte is cast in The Mandalorian in an unknown role.
Venom is breaking movie records all over the world.
DareDevil is cancelled by Marvel and Netflix. Jessica Jones is filming its third and final season. The Punisher has wrapped up its second season.
Peter Weller will not be reprising the role of Robocop in the upcoming sequel.
RIP: George Bush Sr, and Steven Hillenburg
This week's podcast promo: Metal Geeks