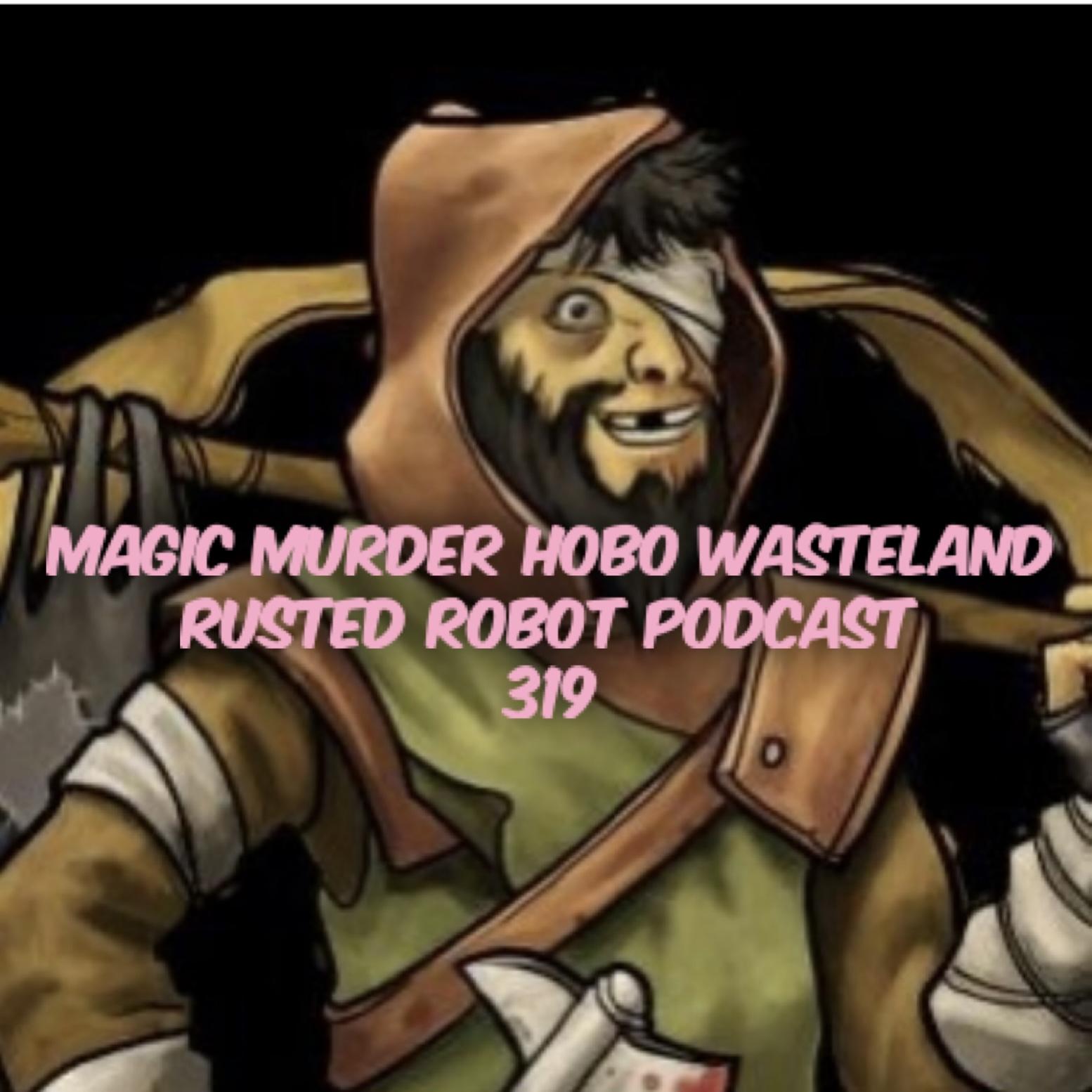 Who are you? Where are you? What are you? Are you a magic murder hobo living in a pop culture wasteland? Probably not, but this week's episode of the Rusted Robot Podcast will make you think you are!
This time (for our year end episode) we are talking about Star Trek, Game of Thrones, some space news, a few trailers and lots more.
STAR TREK: Lower Decks is coming to Amazon Prime for an international audience. Some time in January, all those who were not able to watch the original run will be able to view some fun cartoon times. Discovery's 10th episode (Terra Firma pt 2) saw the exit of Michelle Yeoh's Georgiou character. We also got to see some Guardian of Forever action. And finally, Shawn's starship collection from Eaglemoss is no longer available in Canada. The collection will not be complete.
Game of Thrones: The producers have confirmed that the first spinoff series will be coming in 2022. It shall be called House of the Dragon and focus on the Targaryen family. Also, Shawn watched the final episodes of the series and we talk about thoughts, opinions and reactions.
Space News: NASA's Artemis 2 Deep Space Lunar Orbit mission will be launching in 2023. As part of the mission, it will include a Canadian. That Canadian will be just the second person from a country other than the USA to travel into deep space. This week marks the 26th launch for SpaceX in 2020. A falcon rocket blasted off into space to deploy a satellite for the NCO. Japan's mission to asteroid Ryugu was a success. The samples collected from the asteroid are full of gases and soil from an actual asteroid. One scientist said he was speechless. And finally, the US Space Force stated they are calling those in their ranks Guardians.
We share the news that Night Court is getting a spinoff featuring John Larroquette. No news as to when the series will be released. In Star Wars news, Lucasfilm revealed never before seen footage from the Empire Strikes Back as part of its 40th anniversary celebration.
Trailers: This week we bring you 3 trailers for television shows premiering in January. Walker is the Walker, Texas Ranger reboot we didn't know that we needed or wanted. Season 3 of Disenchantment is coming soon to Netflix. And a new show stars Alan Tudyk as a doctor and an alien in Resident Alien.
At the end of the episode, we reveal our picks for the alternate reality version of you hypothetical question from a few weeks ago.
RIP Jeremy Bullock.
This week's podcast promo: 42Cast